A neighborhood group that initiates, facilitates, and supports a variety of opportunities for citizens to become involved in positive community action – now focusing on Dictionary Day.
Coming Together, Working Together, Making A Difference
Volunteering For Oakland (VFO) is a 501(c)3 non-profit community action group that fosters citizen involvement in our community. Our goal is to encourage Oaklanders to get involved in meaningful projects to make our city even better than it is.
Volunteering For Oakland (VFO) is now focused on our Dictionary Day project.  In 2018-19 school year, Dictionary Day provided dictionaries to twenty-nine of the fifty-four Oakland Unified School District (OUSD) elementary schools – a total of 82 third grade classes and 2,005 students. We provided an additional 101 books to five classes at two other schools. We welcome regular or occasional volunteers to assist with classroom visits during the school year. If interested, please contact AdeleG@volforoak.org.
Third grade is the target year for growing literacy. Literacy encompasses more than just words, language and usage. The Student's Dictionary/Gazetteer we give to Oakland third graders is a general Reference Book that enhances literacy in the broader sense, with over one hundred fifty pages of supplemental information. Key features include the Constitution of the United States, the Declaration of Independence, brief biographies of all U. S. Presidents, World Maps, the Multiplication Table, information about the Continents, all 50 States, Countries of the World, and the Planets in our Solar System.
See What We Do for more information on Dictionary Day, including testimonials.
Please consider a modest donation to allow us to expand our existing programs and implement new ones. Click here to donate.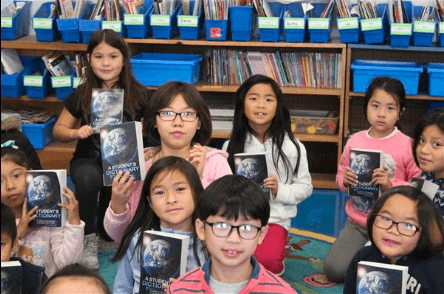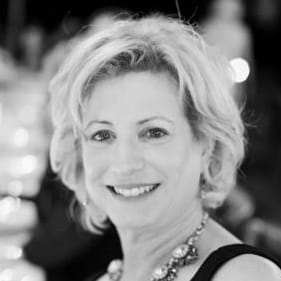 In Memoriam
A generous donation from the Estate of Vicky Friedman will fund the distribution of over 3,000 dictionaries to Oakland third graders. Volunteering For Oakland is honoring Vicky, Oakland native, long-time Volunteering For Oakland board member, and enthusiastic Dictionary Day presenter for many years. A Vicky Friedman Memorial bookmark will be provided to third-grade students with their dictionaries in the 2019-2020 academic year to honor her leadership, passion, and generosity.