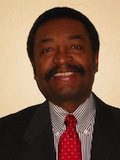 Carl E Holland
I am originally from Chicago, Ill., moving to California in my high school Sr. year. Upon completing high school in Pasadena, Ca, I served in the U.S. Navy through the late 1960's. After military service I graduated from the University of Michigan Business School, now known as the Ross School. I enjoyed a broad and rewarding career in the energy industry, as well as being a small business owner and a financial advisor.
I have lived in Oakland for over thirty years. My wife and I reared two fine young men, influenced cousins, nieces and nephews, and hopefully inspired other young adults through employment.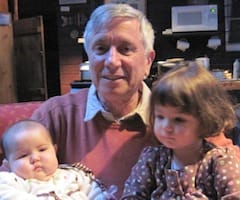 Sam Burd
Why should someone volunteer for VFO? We provide a way for civic-minded people to effectively work to improve their community. The actions we help initiate are conceived, staffed, and implemented by local volunteers. Thus, work done is geared toward what the community wants. If you're interested in organizing actions, you can leverage your time to have a greater effect. If you only have a little time, or you just want to contribute your skills, our actions allow for that, to. We gear our actions toward improvements that are positive to the community, achievable by our volunteers, with results we can see. The simple answer to why volunteer is — you choose when and how much to work to improve your surroundings.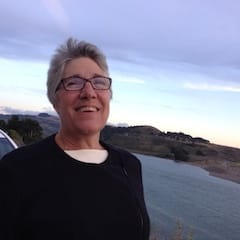 Natalie Van Tassel
As a retired educator I realized that kids in Oakland schools needed as much contact with caring adults as the community could provide. Volunteers can not only work with individual students as tutors and mentors but also provide teachers and other school staff with support in a variety of areas. Volunteering for Oakland has given me the opportunity to contribute to this goal by serving on the board, co-chairing the Local School Action Group, coordinating the Volunteer Fair and helping OUSD with enrollment.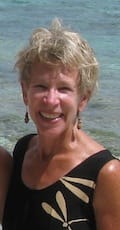 Adele Grunberg
Why am I in VFO? Having volunteered for the Obama Campaign in 2006 through the election in 2008, I was motivated by Obama's example to do community service. I am originally from NYC and have lived in California since 1971. I have lived in Oakland since 1975 and enjoy being involved in activities that help the local public schools. I attended law school and graduate school in psychology in the San Francisco Bay Area. I have worked as a trial lawyer, as an Administrative Law Judge and as a Mediator.

Vicky Friedman
Vicky is a native of Oakland. She headed VFO-affiliated Greening Oakland Homes (GOH) from 2010-12, speaking at workshops co-sponsored by GOH, the City of Oakland and PG&E. She helped organize ACA Enrollment workshops in 2013-14 and has been a Dictionary Day volunteer since 2014.
Vicky volunteers for other Bay Area non-profits Students Rising Above and Dress for Success in SF.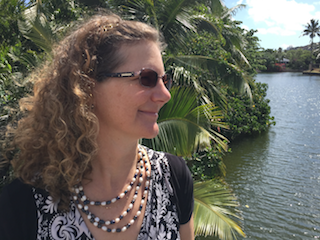 Kathleen Livermore
I am a semi-retired city planner, specializing in sustainable and transit-oriented development. A native of California, I moved from my home town of Altadena and have lived in Oakland since 1987. I met Volunteering for Oakland board members while volunteering on the 2011 President Obama re-election campaign and later while promoting the Affordable Care Act. I joined the board of Volunteering for Oakland in early 2015 and have enjoyed participating in the Annual Volunteer Fair and various Dictionary Day events. The Dictionary Day events, where we give dictionaries to third graders in Oakland schools, have been extremely rewarding and have re-ignited my love for tutoring children.